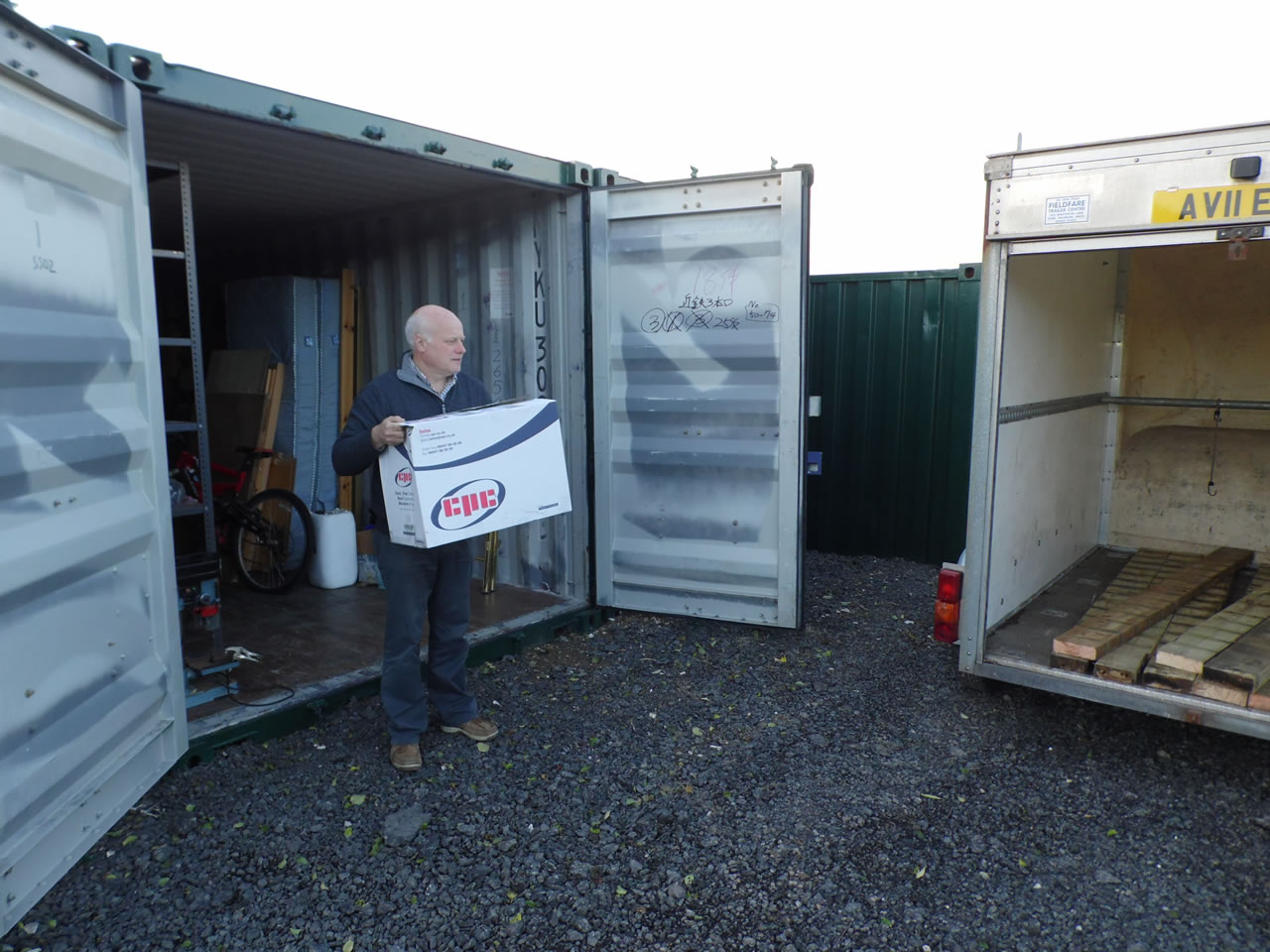 Do you need more space at home or at your office? Cerberus storage offer a wide range of secure, cost effective self-storage to businesses and individuals throughout  Salisbury and district. We can offer inside and outside storage in high quality steel containers. The inside containers are triple locked within a compound, secure building and a lock on the container. The outside containers are secured with tamper proof locks and the ceilings are coated with an anti-condensation coating to help protect your goods.
Businesses: Have you considered freeing up office space to enable you to expand at less than £10 per sqft per year all inclusive and on flexible terms? Moving your archive or other storage to us can free up valuable space in your existing offices, at less than the price of office rents. So a secure dry container on a short lease provides a cost effective and flexible way to expand your business.
VAT and rates are included in above prices.
To avoid any confusion you will need to ensure that the contents of your container are insured. We recommend NFU Mutual insurance.
Why Cerberus Storage?
We own our land and buildings and are not a franchise, so guaranteeing long term security and stability. (i.e. no risk from leases, landlords or mortgages).
Our building is at a private business address with residential address in a private drive for improved 24 hour security (i.e. not on an industrial estate).
We aim to be friendly and flexible (e.g. one month notice period and agreed term).
We make our rates very clear (i.e. no extra 'booking in charges' and your rate is guaranteed until the end of the lease).
We offer competitive rates.
We never allow any maintenance, service, painting or repair work to be carried out inside so there is no risk of damage to your contents.
We have rewired the whole building and invested in heat detectors, fire extinguishers, CCTV and a Grade 4 alarm system (i.e. the best available).